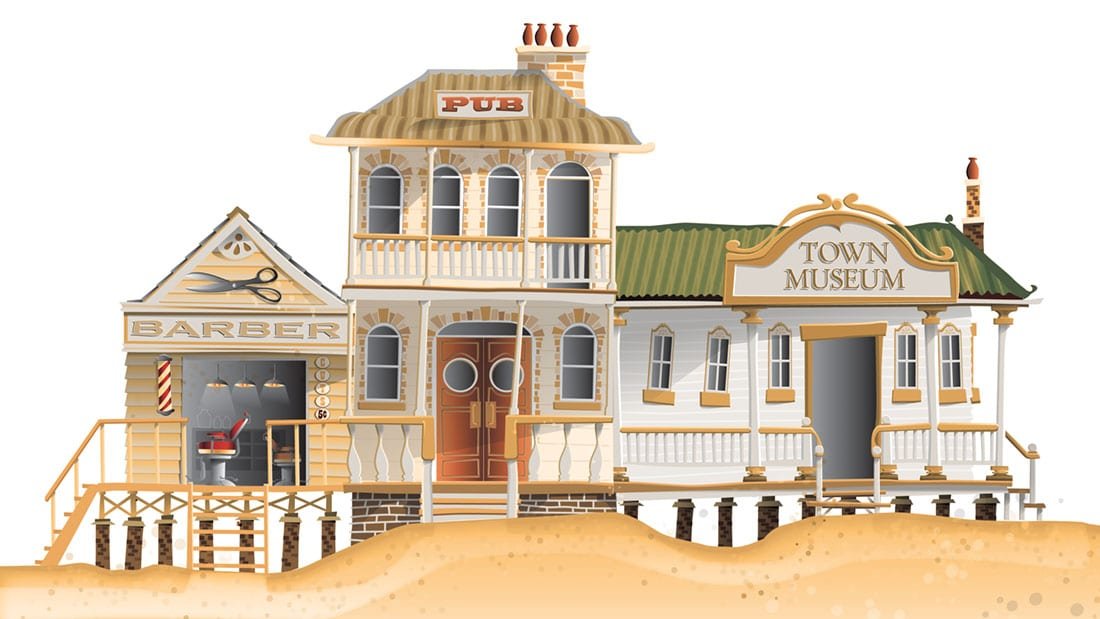 06 Mar

Town Museum

This illustration shows a small section of the main street in an Australian country town. The dry streets and hot sun can create thirsty residents – just as well there is a pub.
The pub or the watering hole, it's the hub of many Australian towns. It's where you can get a feed, a drink and catch up with what's going on.
This particular pub happens to be in the town of Bunyip Tree and is next door to the Town Museum. The town museum houses many local oddities and is rumored to have recently acquired a magnificent dinosaur skeleton which may or may not fit in the current space.