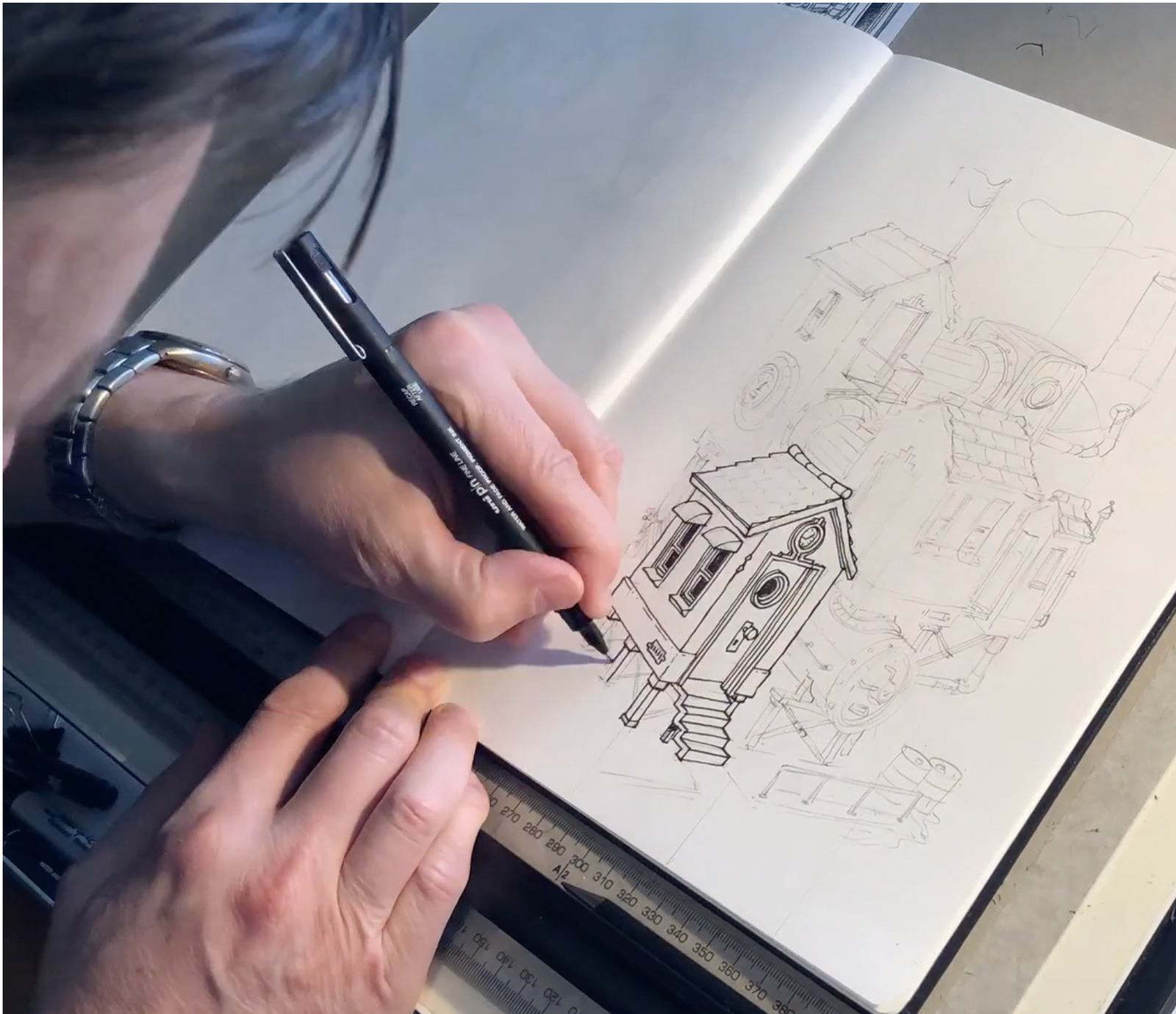 23 Jul

The Process – Toxic House
The Drawing Process
As well as writing and illustrating stories about cute Australian animals for Bunyip Tree, I also like to draw other things. Most mornings, I start my work day sitting at my drawing desk and warming up my creative side. It's also great fun! A favourite subject is these jumbled houses.
In these time-lapse videos you can (quickly) see the stages of my drawing process.
Pencil sketch 1 is a draft where I was going to draw a motorcycle (something I love to draw) but changed my mind.
Pencil sketch 2 is the sketch of the Toxic House
Inking
Colouring. The final stage of my process is to scan the ink sketch into my computer and digitally colour in Adobe Photoshop using my Wacom tablet. It's quite therapeutic. And not like colouring in for adults at all…
The finished sketch after digitally colouring….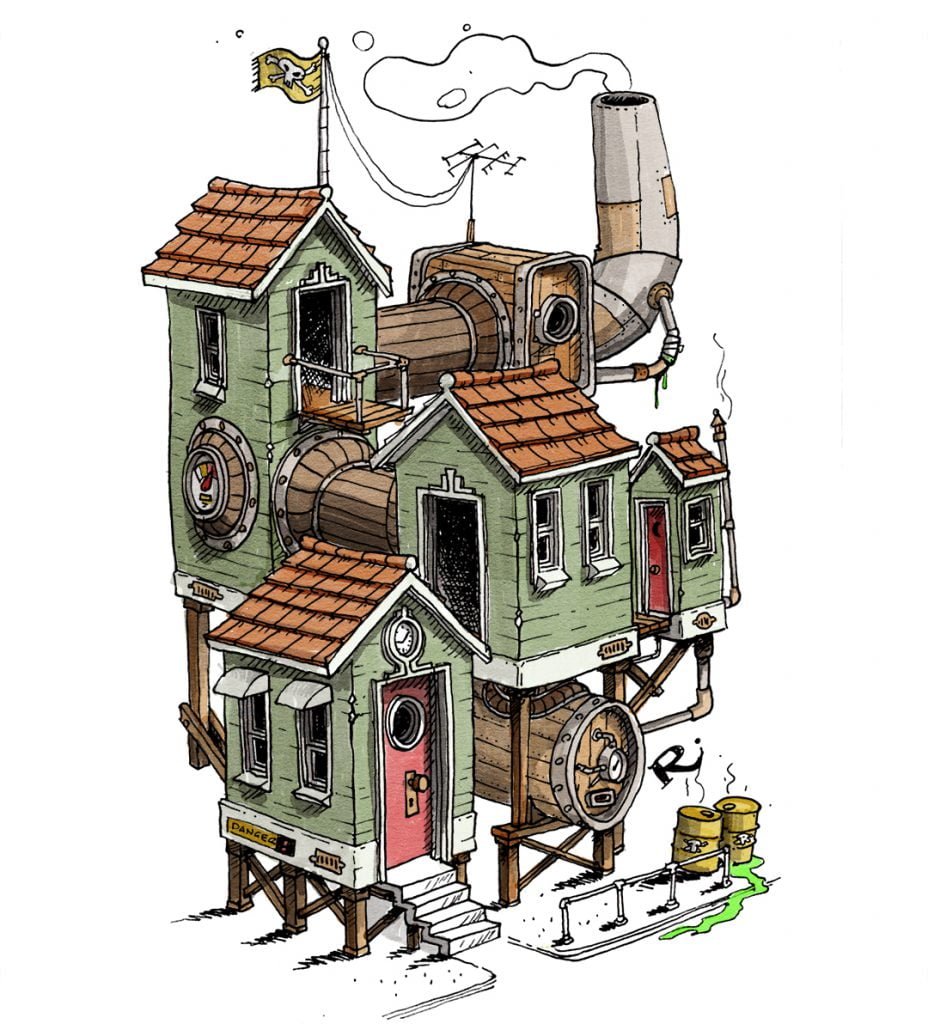 You can see more of these on my instagram at @russelljamesart
.